A new report from a respected Apple insider suggests that the company is planning to release a spate of new Macs and MacBooks in 2023, including a Mac Pro, iMac… and two MacBook Airs.
While rumors of a new iMac and Mac Pro make a lot of sense, since those are two products that haven't been updated for a while, the suggestion that there will also be new MacBook Airs so soon after the MacBook Air (M2, 2022) released is more troubling.
Let's start with the good news (assuming this report is accurate). Mark Gurman, writing for Boomberg (opens in new tab), claims a 24-inch iMac 2023 is in an advanced state of development. Keeping the same design (including the popular color schemes) as the previous iMac (24-inch, 2021), this new version will apparently get an update to its hardware, with the M1 chip of the 2021 model upgraded to the M2 – or even an unreleased M3 chip.
According to Gurman, there will also be other internal changes, mainly to the layout of components. While he doesn't speculate, this could be to help improve airflow to keep the new hardware cool.
As I mentioned, that all makes sense. With the last iMac coming out two years ago, and the M1 having been superseded by the M2, it now feels like the right time to update the iMac – especially as Gurman suggests we won't see the new iMac on shelves until the latter half of this year.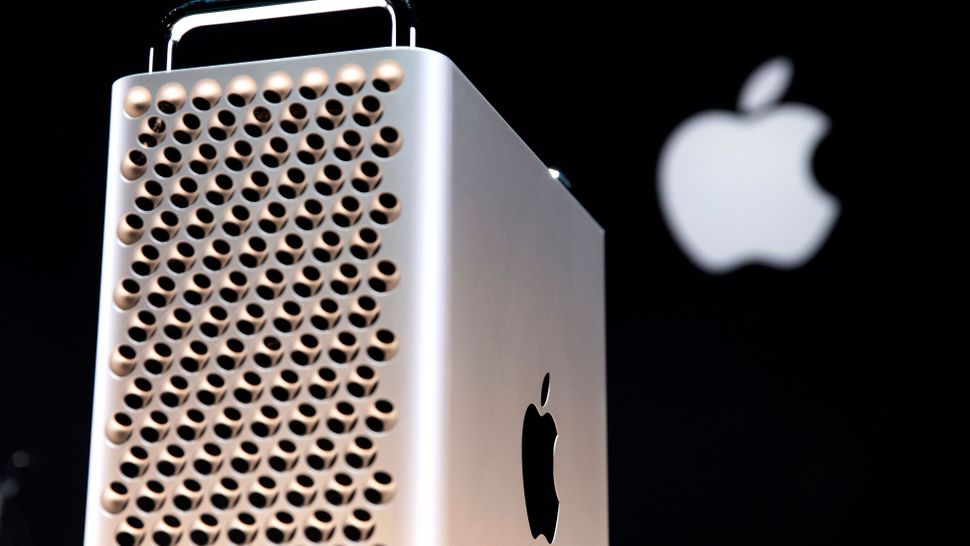 Finally, a Mac Pro could be on its way
Gurman also says that Apple will finally release a new Mac Pro in 2023, and that it will be the first of Apple's super-powerful desktop workstation PCs to be powered by Apple's own chips, after it parted ways with Intel.
Again, this makes sense, as the Mac Pro is one of the few Mac products (alongside the 27-inch iMac and iMac Pro) that has yet to have a new release powered by Apple silicon. With the last Mac Pro released in 2019, it's a product that really feels like it could do with an update.
The rumors suggest it will also feature an incredibly-powerful M2 Ultra chip, with 24 CPU cores, 76 GPU cores, and support for up to 192GB of memory.
We've not heard anything about an M2 Ultra chip, but if Apple employs the same design as the M1 Ultra (which debuted with the Mac Studio in 2022), it will likely be two M2 Max chips joined via an ultra-fast connection to essentially make one large, incredibly powerful chip.
I can definitely see this happening, and a new Mac Pro would be an ideal product for a chip of this calibre. So far, Gurman's rumors about Apple's 2023 Mac plans sound promising. However, there's also some news that I'm less happy about…
A yearly MacBook Air? No thanks
According to Gurman, Apple is also planning on releasing not one, but two MacBook Airs in 2023. This news is more puzzling, given that the latest model, the MacBook Air (M2, 2022), is less than a year old, and came with a major redesign and new M2 chips.
According to Gurman, Apple will release a new 15-inch MacBook Air this year. While I'm not too convinced that a MacBook Air with a larger screen will be something many people are asking for (part of the appeal of the MacBook Air is how thin and light it is, and a larger screen may impact its portability), at least a model with a larger screen would differentiate it from last year's model.
However, Gurman suggests that there will be a new 13-inch MacBook Air coming out in 2023 as well, likely with an M3 chip. This is where I start to get concerned, as such a move would mark a switch to a yearly upgrade cycle for Apple's M chips. The M1 came out in 2020, and the M2 debuted in 2022, and that felt a reasonable gap. However, in my experience, the M2 chip didn't bring a generational leap that would have made people who owned an M1-powered Mac, such as the MacBook Air (M1, 2020) feel the need to upgrade, and that will likely be even more the case if Apple switches to yearly upgrades.
I can see why Apple may be attracted to this. The MacBook Air is a big success, and the company has been releasing new, updated, iPhones every year for ages. However, while some people may be okay with the idea of their iPhone becoming outdated after 12 months, a similar schedule may not go down too well with MacBook owners.
There will almost certainly be people who bought the MacBook Air (M2, 2022) who will feel a bit put out if Apple releases an updated M3 MacBook Air so soon after, especially if Apple launches it with a barrage of claims about how much better the M3 is compared to the M2.
This yearly cadence could have impacts on Apple's other Macs too – as Gurman suggests, if the M3 launches at WWDC 2023 (a year after the M2 launch), the M3 Pro and M3 Max would appear in 2024 in new MacBook Pros.
That could end up annoying even more people, as people invest in top-of-the-range MacBook Pros on the assumption that they will remain cutting-edge for a while. Of course, the release of M3-powered versions doesn't make their M2 purchases obsolete, but it probably won't go down too well either.
So, if Apple thinks that because it can release yearly updates of its iPhones, it can do the same with MacBooks, I wouldn't be so sure. I definitely won't be upgrading every year, and I also won't enjoy feeling like my expensive new MacBook is outdated after less than a year.
https://www.techradar.com/rss
matthew.hanson@futurenet.com (Matt Hanson)